During a cruise departing from Olbia you can discover some of the most beautiful maritime sites of the elegant Costa Smeralda and the Maddalena Archipelago. The Costa Smeralda is rocky, very cut and about sixty kilometers long.
A few miles you will reach the marine park of Maddalena and its seven main islands of pink granite: Maddalena, Caprera, Santo Stefano, Spargi, Budelli, Razzoli and Santa Maria. Here you will find all that makes the salt of a beautiful cruise: wind, sun, famous marinas, wild and rocky islands with sun-drenched beaches. From Olbia you will reach the island of Tavolara, a jewel of the Mediterranean, sailing in the waters of its protected marine area. Sardinia has some of the most beautiful beaches in Europe, sand with this beautiful white color and sea of ​​a turquoise blue.
> YOUR CONTACT
Antoine Brulé
+33 (0)6 14 44 61 78
antoine@open-sail.com
Please contact us before your rental to organize your reception as well as possible
> APPOINTMENT
Marina di Olbia – Location
Meet directly at the boat (its exact location will be specified shortly before your arrival)
> MAP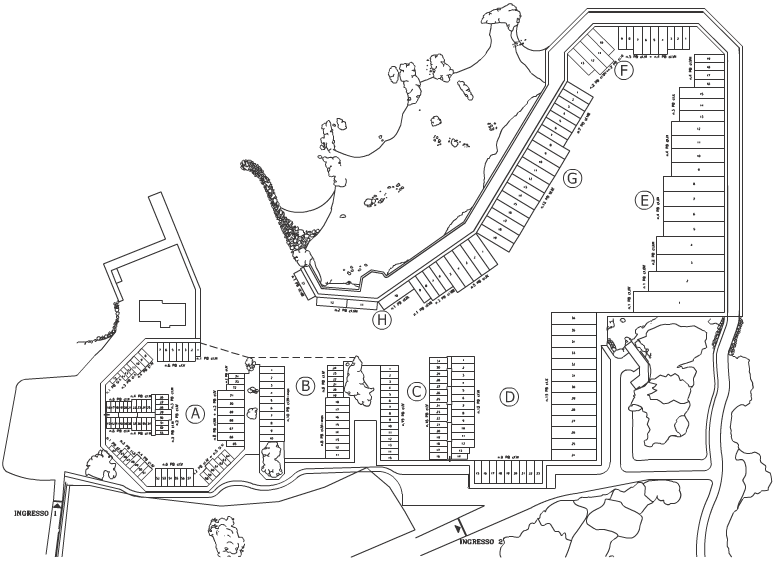 > SUPPLYING
A few hundred metres from the marina you will find a great mall with more than 40 shops, where to find everything you need.
> ACCESS TO THE BASE
Calculate your route by clicking here
BY PLANE
The International Airport Olbia Costa-Smeralda recently expanded with the construction of the new general aviation terminal dedicated to private flights) is less than a kilometre away from Marina di Olbia.
Several companies operate stopovers, including Meridiana, Air Dolomiti, Air Alps, Air Vallèe, Lufthansa, HLX, Alpi Eagles, Easy Jet and Helvetic Airways.
For up-to-the-minute information on timetables and airlines operating you can check the airport website:
BY TAXI